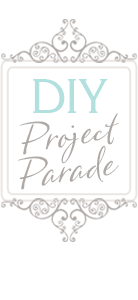 Pinterest has been a
dangerous
wonderful
source of ideas for me since I first logged on that faithful day! A website full of ideas is a bad thing for me because I have so many ideas of my own, and I usually end up combining my ideas with those of pinterest, which makes for one very busy mommy!
Today, I woke up with my creative juices flowing. We skipped "real" church since Cole had drill and Ava is getting over an ear infection. After listening to our "home church" podcast (Alistair Begg, for anyone interested), Ava and I went to a few shops right as they opened (Hancocks, Lowes, and Michael's) and got our supplies for the three projects I had on my list to accomplish today.
I didn't take the time to do the how to pictures, but here are some before and after's of what I did today!
PROJECT ONE: INTERCHANGEABLE GALLERY WALL:
Before. It has always bothered me that the alarm pad, garage door opener, and light switches were all clustered together, and left no room to center a picture.
After. I still have to add pictures. But I bought several different wooden plaques at Michael's. I painted and then distressed them, and added the clips (which are actually magnetic clips hot glued on). We can hang pictures here and change them out often. I have wanted to do this for a while, and I am so excited that I finally did it, and that it makes this wall look much less sad!




PROJECT TWO: NEW WINDOW TREATMENTS FOR THE EATING AREA
Before. Ava kept playing with these in her highchair, and the knots were always coming loose.
Before. Another angle. I liked that they let light in, but they never felt really finished to me.
After. 15 dollars worth of remnant fabric and a couple of pine 1x1.5s later.
The fabric was a steal at $15. It was originally like 37/yard, and I got it for 5/yard!
I think I like it. I am going to have to live with it a while. I *really* like it when the blinds are pulled up!
PROJECT THREE: LINING UNDER THE KITCHEN SINK
After. Sorry I didn't take a before. And I can't really believe I am showing you my messy under the sink after. But I put peel and stick tiles (6 at $.38/ea) under there and it is awesome!!!
PENDING PROJECT!
The dining room project is about to get underway! Stay tuned the next few months for updates!!!